Our Play Spaces
Our indoor play space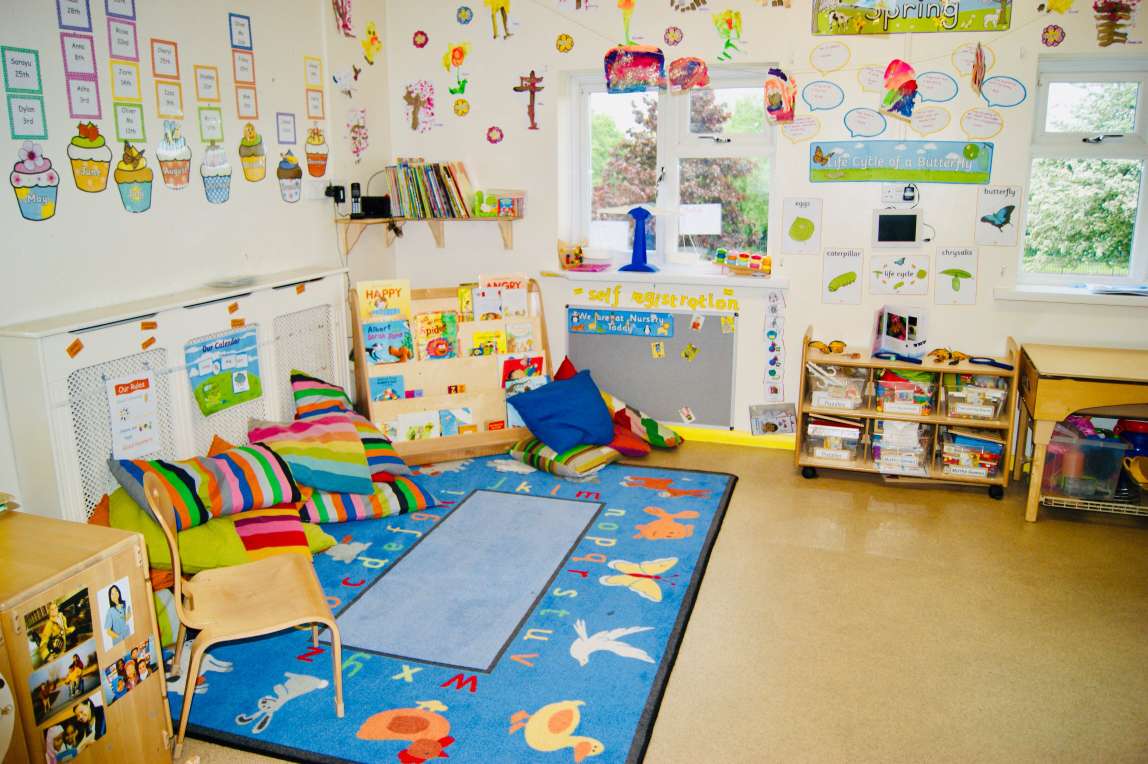 We've developed separate rooms for First Steps (3 months to 12 months), our Little Learners (12 months to 24 months) and our Adventurers (3 - 5 years split across two rooms), enabling us to resource each room appropriately for the age group, and where they are cared for, nurtured and encouraged to explore and investigate.
Three of the rooms have direct access for the children to our outdoor play areas – which allows them to free-flow indoors and out, depending on their preference.
Our outdoor play space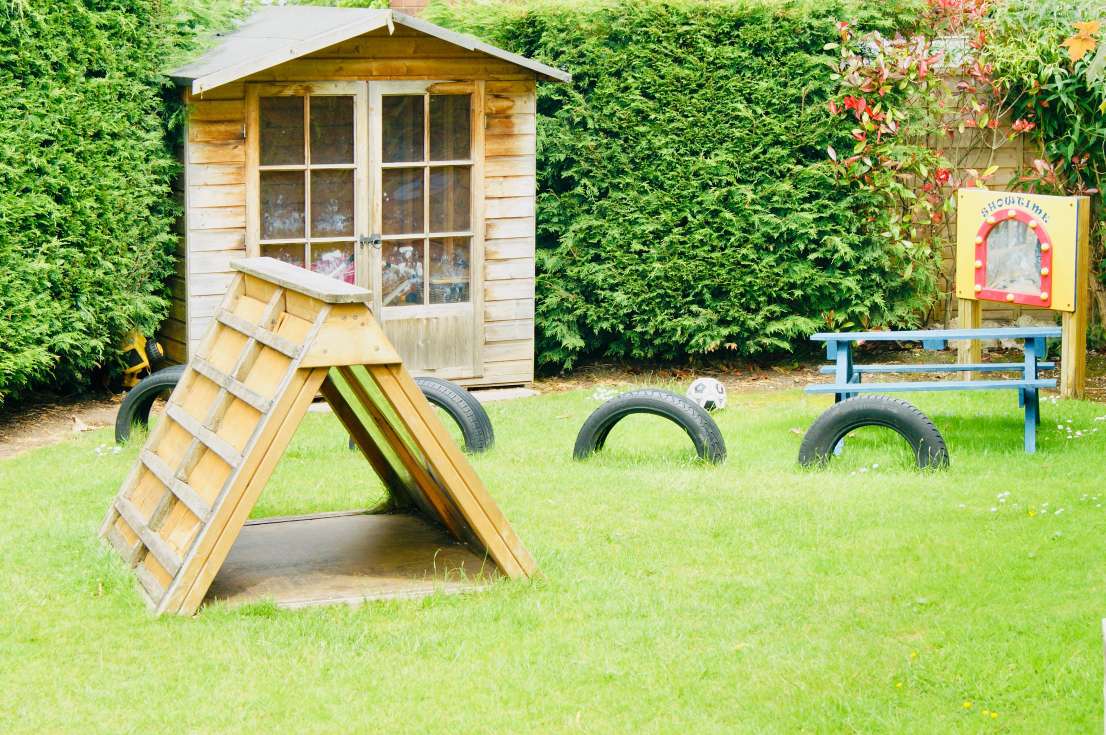 Our own 'fenced off' and secure rubber floored garden area gives children a stimulating yet safe from harm outdoor space to explore within. Each age range has its own designated time allocation in the outdoor space, creating a purposeful opportunity for outdoor play.
Above: Our newly-renovated 'First Steps' room